Prime Minister Dr. the Hon. Timothy Harris' Post-Hurricane Maria Address. My Fellow Citizens and Residents: With courage and resilience, our Federation of St. Kitts and Nevis...
The Saint Lucia Meteorological Services issues All Clear HURRICANE MARIA CONTINUES TO TRACK NORTHWESTWARD AWAY FROM SAINT...
AT 8:00 AM TODAY, THE CENTRE OF HURRICANE MARIA WAS NEAR LATITUDE 16.2 NORTH, LONGITUDE...
Schools to remain closed on Tuesday, 19th September, 2017 but business activity re-open at 10...
HBO receives 29 Primetime Emmy® Awards, the most of any network or platform this year. HBO...
Over half-million US dollars awarded to firms at LINK-Caribbean's halfway mark. As the halfway point of...
Attorney General's Ministry Reports on the status of the Implementation of UNCAC. Since acceding to the...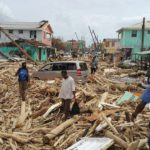 SYNOPSIS OF HURRICANE MARIA: Maria, the 13th named hurricane of the 2017 Atlantic Hurricane Season, became a category 5 hurricane near the Leeward Islands on...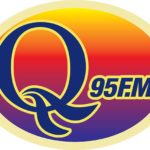 Listen for updates on Dominica via Q 95 and TDN Radio relayed by Fire Online Radio CLICK TO LISTEN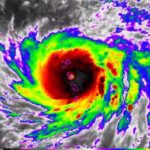 Extremely dangerous Hurricane Maria heading for the Virgin Islands and Puerto Rico. BULLETIN Hurricane Maria Advisory Number 13 NWS National Hurricane Center Miami FL AL152017 500 AM AST Tue...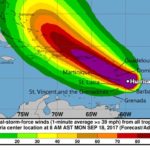 BULLETIN Hurricane Maria Advisory Number 9 NWS National Hurricane Center Miami FL AL152017 1100 AM AST Mon Sep 18 2017 ...MARIA RAPIDLY INTENSIFIES INTO A MAJOR HURRICANE... ...THE EYE...