The Sir Arthur Lewis Community College will remain closed today September 19, 2017 in accordance with the directives given by NEMO and the St....
A three-day regional workshop will be held here next week to examine the issue of...
Finola Jennings-Clark, former Director of Business Development and Marketing at the Cultural Development Foundation (CDF),...
Climate Change Impact on Genders to be Identified and Addressed. The Government has commenced work focusing...
The West Kingston Incursion Victim Compensation Committee has been given a one-month extension to complete...
Eastern Caribbean Supreme Court Update on the Territory of the Virgin Islands Friday, September 15, 2017...
Report from the Caribbean Disaster Emergency Management Agency (CDEMA) as of 9PM AST on 14h...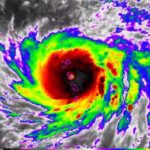 Extremely dangerous Hurricane Maria heading for the Virgin Islands and Puerto Rico. BULLETIN Hurricane Maria Advisory Number 13 NWS National Hurricane Center Miami FL AL152017 500 AM AST Tue...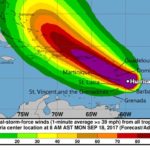 BULLETIN Hurricane Maria Advisory Number 9 NWS National Hurricane Center Miami FL AL152017 1100 AM AST Mon Sep 18 2017 ...MARIA RAPIDLY INTENSIFIES INTO A MAJOR HURRICANE... ...THE EYE...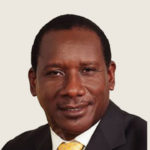 Statement by Acting Prime Minister, Hon. Lenard Montoute on Tropical Storm Maria. 17 September 2017 – A Tropical Storm warning was issued for Saint Lucia...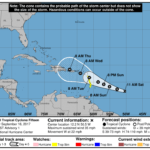 Tropical storm watches have been issued for St Lucia, Martinique, Guadeloupe and Dominica. Interests elsewhere in the Lesser Antilles have been told to monitor the...