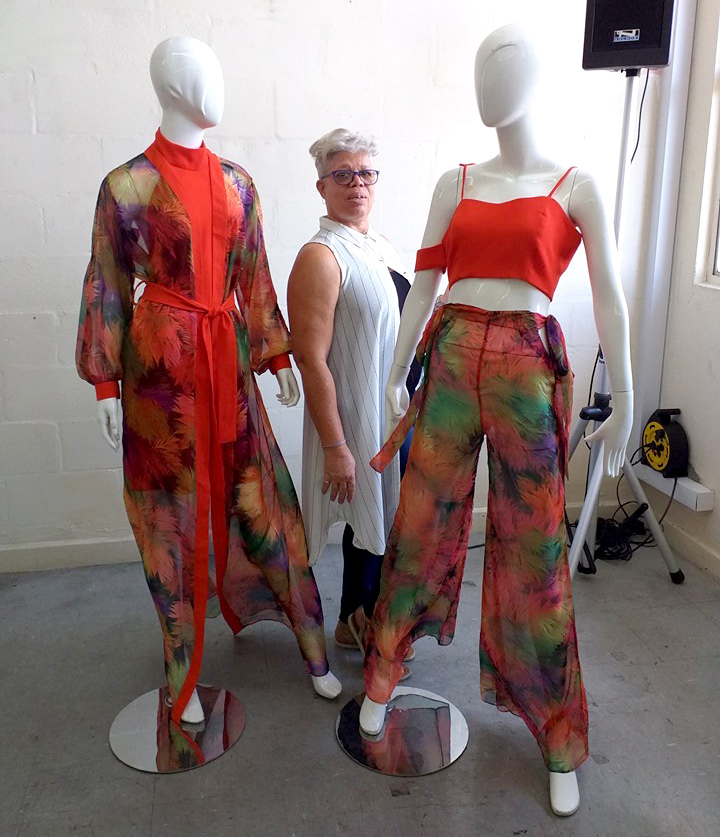 Recently held in Trinidad & Tobago was the Fashion & Contemporary Design Accelerator hosted by a collaboration of The Caribbean Export Delopment Agency (CEDA) and the Caribbean Development Bank (CDB), through the Cultural and Creative Industries Innovation Fund (CIIF) at the University of Trinidad & Tobago. The aim was to enable a larger cadre of professionals within the creative industries sector to be equipped and enhanced with technical and business skills.
An Expression of Interest was circulated (via TEPA and CDB) to fashion designers within the Caribbean Region.
The participants were selected from an application pool of Seventy-Eight. Requirements included, designers having been established for at least five years, with a line of products and other features in place including a website. Twenty designers who were chosen from the territories of Haiti, Jamaica and South to Guyana, participated in the 10-day Fashion & Design Accelerator; Lyn Bristol of LBM Designs, was the only participant chosen from St Lucia.
The workshop or "boot camp", as described by Ms. Bristol, took place May 6 to 16, 2019 at the Caribbean Academy of Fashion Design (CAFD) located at the University of Trinidad and Tobago, in Port of Spain.
Upon her return to Saint Lucia, she expressed how intense, but satisfying, the workshop was, with assignments which had to be completed and submitted by the end of the course.
The course covered a wide area of subjects pertaining to the industry and CAFD carries a wealth of resource information for students, and the facilitators are all well respected and knowledgeable in their various fields of the fashion industry.
According to Ms. Bristol this was an exhilarating experience where participants were encouraged to be open to digital techniques and to do research constantly, so as to keep up with the global fashion trends; not only in styling, but in technology and social media. These aspects would ensure that they keep relevant in their field.
The designers were also encouraged to be aware of global fashion trade shows taking place and to participate in one. They were also made to realize that fashion shows are to be used as a marketing tool and not for entertainment.

Coordinator at the Cultural & Creative Industries Innovation Fund Marielle Barrow said that the programme facilitated sharing a vision for collaboration as a way for growing the sector. She said the fund, which was established in 2017 through the CDB, wanted to instill the idea of partnership as the best way forward.

The intention of the programme was to empower designers by strengthening their technical skills and add to their business approaches by expanding their understanding of what is required for effective trade and export within the region and beyond.

Lyn Bristol of LBM Designs was proud to represent Saint Lucia and she would like to see an official Caribbean Fashion Designers Association established. This was echoed by all the participants as all fashion designers in the region seem to face the same challenges and hurdles, especially when dealing with the private sectors and governments. She says "something needs to be established very soon." Since the course, this group of designers, have kept in constant contact with each other and hope that they can work together and collaborate on projects in the near future