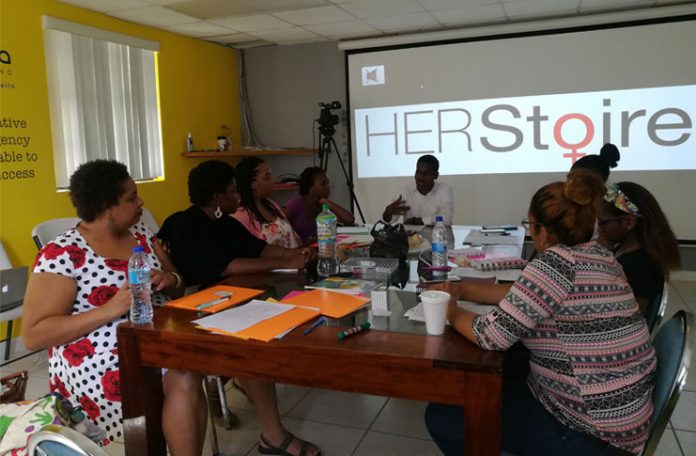 HERStoire – Local feminist organisation to launch Virtual Safe Space Program ahead of International Women's Day.
The HERStoire Collective announces the upcoming launch of its Sister2Sister Safe
Space Programme. This programme is a CVC/OECS-funded pilot initiative encompassing
the utilization of an online forum serving as a virtual support group and safe-space
platform for young women aged 16-24 years old in Saint Lucia.
Sister2Sister targets young women affected by the service delivery gaps and lack of
access to existing Sexual and Reproductive Health (SRH) services and initiatives, while
simultaneously supplementing the impact, delivery and sustainability of in-person
programming in community-based safe spaces. Through this program, participants will
freely share and receive support, practical education and referrals to programmes and
services to meet their individual SRH needs.
The Sister2Sister Safe Space Program will consist of various components including
anonymous, virtual group chats; an ongoing online forum where participants can seek
expert advice on SRH issues; various blogs, videos and podcasts on pertinent SRH
topics; and SRH-themed community meetings, talks and workshops. The program will
be officially launched in March, just in time for International Women's Day.