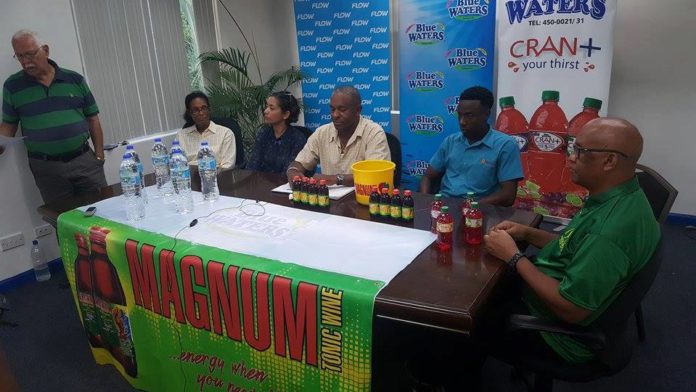 Participating teams from seven overseas territories have began to arrive in Saint Lucia for three exciting nights of boxing. The Dominica National Team arrived here Tuesday afternoon and all remaining delegations are set to arrive on Wednesday.
The OECS Invitational Boxing Championships begin this Thursday April 27 and continues from 8pm nightly at the Beausejour Indoor Facility, until Saturday April 29, 2017.
A total of sixty-seven boxers of different gender, weight and classifications are registered to participate.
The official opening ceremony will be held following team march past on Wednesday April 27 from 6:30pm. Several key officials are expected to address the opening ceremony including representatives from the Ministry of Youth Development and Sports, the OECS Secretariat, the Saint Lucia Olympic Committee and the Saint Lucia Boxing Association.
Once formalities have been completed the boxers will square off, in the ring, in what is expected to be a keenly contested tournament.
Saint Lucia`s most decorated boxer Lyndell "The Russian" Marcellin and upcoming star boxer Nathan "The Furious" Ferrari will lead team Saint Lucia in battle. Team 758 has been in intense training over the past four weeks under the watchful eye of coach Conrad Frederick. The thirteen member squad are expected to put on an exuberant showing of talent in front their home crowd.
The Saint Lucia Boxing Association encourages citizens to come out and support the boxing which will also be fused with top quality entertainment from Soca Monarch Islah Man and Road March King Mac 11.
General admission to the tournament is only $10 whiles students pay $5. Patrons can also get up close and enjoy the action from ringside for $25.