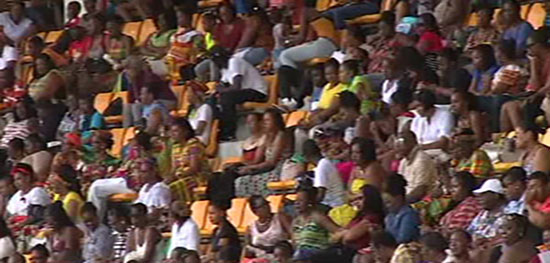 Hon Prime Minister, Dr. Roosevelt Skerrit, has called on Dominicans to be more dedicated to nation building.
The Dominica leader, in his Independence Day address, called on Dominicans to reflect on their level of commitment to Dominica.
"We may need to do some introspection and ask ourselves how we can strengthen our commitment to nation building.  We should examine the quality of our relationships with each other and how those relationships bind us in a beneficial national effort.  I therefore, reiterate the call for us to unite in the interest of nation building.  Let us put country first and commit to working together to achieve the development and progress that we all want for this beautiful country of ours."
The Hon Prime Minister used the opportunity to thank the island's regional and international partners who have been supportive over Dominica's 38 years of independence.  He also expressed appreciation for those who continue to promote Dominica positively.
"I thank and congratulate those of you who make it your bounded duty to speak positively of and promote, in a healthy manner, this country of ours.  I have said before and I reiterate on this occasion that every Dominican must see himself or herself as an ambassador for Dominica.  What we say about Dominica is internalised by many and treated as gospel.  Let us therefore be constructive and positive in the promotion of this our island home."