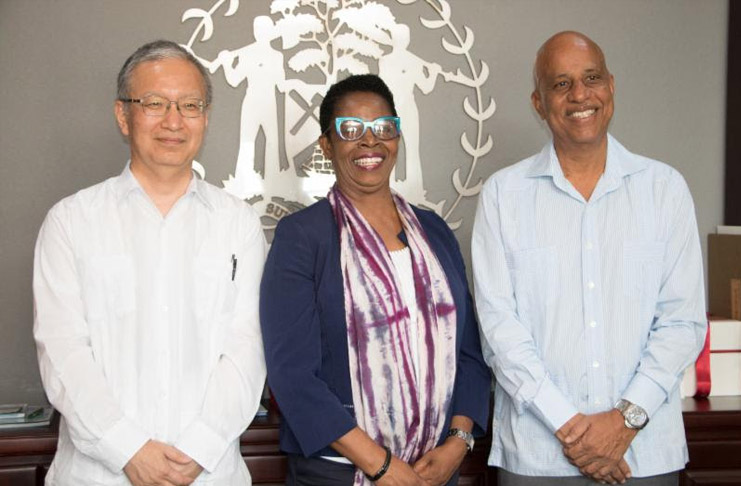 Belize to Improve Solid Waste Management with Support of IDB and Japan
The Prime Minister of Belize, Rt. Hon. Dean Barrow, and Country Representative of the Inter-American Development Bank (IDB), Dr. Cassandra T. Rogers, as well as IDB Executive Director Toshiyuki Yasui as witness of honor, today signed an agreement to implement a non-reimbursable Technical Cooperation (grant) to improve solid waste management in Belize by promoting the reduction and recovery of municipal solid waste generation and contributing to the expansion of coverage of municipal solid waste management to rural areas.
According to this agreement, the Government of Belize receives a US$500,000 grant from the IDB through the Japan Quality Infrastructure Initiative (JQI). The specific objectives of the Technical Cooperation are to: (i) implement a pilot project in selected tourist areas to promote source separation, composting, reuse and recycling, and (ii) design of a system to facilitate solid waste collection and transport in rural villages for final disposal in the Mile 24 Regional Sanitary Landfill as well as (iii) designs for route optimization in urban areas.
The Technical Cooperation will also contribute to enhancing the image of Belize in the eco-tourism market.