Due to an increase in cybercrime activity among the population of Saint Vincent and the Grenadines, particularly amongst students, the staff of the St. Joseph's Convent Marriaqua decided to host a panel discussion on Tuesday, 18th April, to address issues surrounding cybercrime and the consequences associated with it.
The staff recognized the fact that it simply could not just decry the 'shameful' use of social media, but should also bring the students to an awareness of the consequences of such actions, with the hope that they would make more conscious decisions in this realm. It is hoped that this discussion would also serve to mobilize positive peer pressure, as students would now be able to counsel their friends and family towards a more healthy use of social media.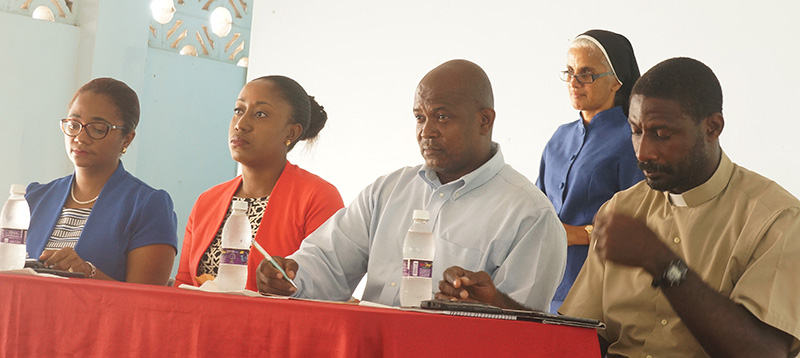 The panel comprised of four competent presenters who focused on areas such as the legal aspect of the Cybercrime Act, Mrs. Rochelle Forde; the psycho/social impact, Dr. Jozelle Miller; the potential dangers lurking in the Internet world, Mr. Caswallon Duncan, and the spiritual & moral implications, Rev. Adolf Davis. These experts also ably addressed students questions and concerns and clarified issues pertaining to the topic.
At the end of the panel discussion, the staff and student body raised to pray the 'self affirmation prayer' as an indication of embracing positive change following the advice given by the panelists.