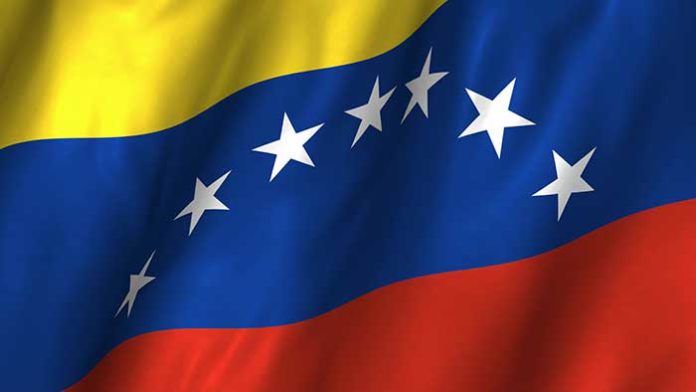 The Embassy of the Bolivarian Republic of Venezuela on Wednesday 5th July marked the 206th Anniversary of the Independence of Venezuela, with a special activity held at its headquarters in Kingstown.
The event, which was held along with the Venezuelan Institute for Culture and Co-operation, also featured an official flag raising ceremony.
A number of government officials, including Minister of Housing, Hon. Montgomery Daniel; Minister of Economic Planning, Hon. Camillo Gonsalves; Minister of Health, Hon. Luke Browne; Minister of Transport and Works; Hon. Julian Francis; and Minister of National Mobilisation, Hon. Frederick Stephenson; as well as senior civil servants and members of civil society organisations attended the event.
Minister Gonsalves, in his remarks on behalf of the government of Saint Vincent and the Grenadines, said that Venezuelan independence has always been, from the outset, a regional enterprise, and Simon Bolivar always placed Venezuela's struggle for independence and liberation within the context of our America.
"It is that regional sense of independence and sovereignty that animated Venezuelan political consciousness from Bolivar, in 1811, to the present day of the eternal commander, Hugo Chavez, and current president, Nicolas Maduro," he said.
The information Minister added that the late Chavez imagined that a new world was possible, and he put his philosophy inspired by Bolivar into action and inspired governments across Central America and the Caribbean, because, like Bolivar, Chavez saw independence as a regional matter.
He added that this country is grateful to Commander Chavez for his inspirational leadership in this regard.
Minister Gonsalves, in his summary of the current situation in Venezuela, said that there is a movement afoot to subvert the will of the people to form a government and system of their own choosing; and there is an external imposition on the people of Venezuela to force solutions, some of them being interventionist in nature.
He noted, however, that Venezuelans over the last 200 years and more, have demonstrated that they are quite capable of handling their affairs without outside interference.
"The will of the people of Venezuela and their fierce independence and solidarity will again shine through when put to the test," he concluded.
Venezuela's resident Ambassador, His Excellency Yuri Pimental thanked Caribbean governments for their support during this difficult time for the country.
He said once again the governments of the Caribbean showed an attitude of courage and dignity, making them fundamental players in the resisting of the onslaught of imperialism against Venezuela.
Ambassador Pimental singled out the government of Saint Vincent and the Grenadines led by Prime Minister, Dr. Hon. Ralph Gonsalves, for special recognition for the tremendous support given to Venezuela.
"We wish to take advantage of this patriotic event to thank him deeply on behalf of our people and President, Nicolas Maduro," he said.