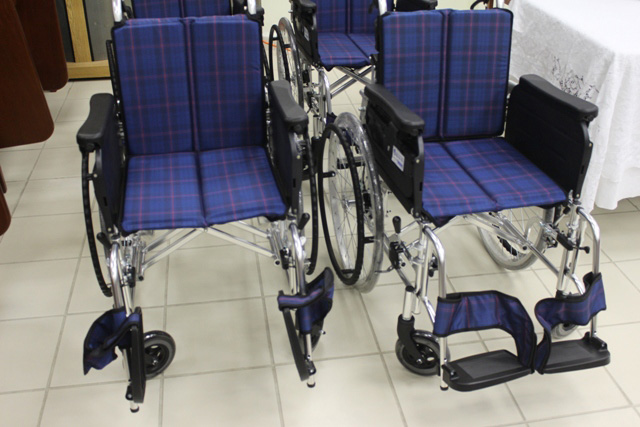 Ministry of Health Receives Wheelchairs from the Government of Japan
Belmopan. June 10, 2016.    The Government of Belize through the Ministry of Health received a donation of 30 wheelchairs from the Government of Japan at a symbolic handing over ceremony today in the City of Belmopan.
The Ministry of Health received 30 foldable wheelchairs which were given as a donation by the Government of Japan under its Non-Project Grant Aid for provision of Industrial Products FY 2014 for Belize. The wheelchairs will be distributed as needed to hospitals and clinics across the country.
The ceremony took place at the Ministry of Foreign Affairs conference room where representatives from the Embassy of Japan and the Ministries of Health and Foreign Affairs were present. Hon. Angel Campos, Minister of State in the Ministry of Health, received the donation on behalf of the Government of Belize.