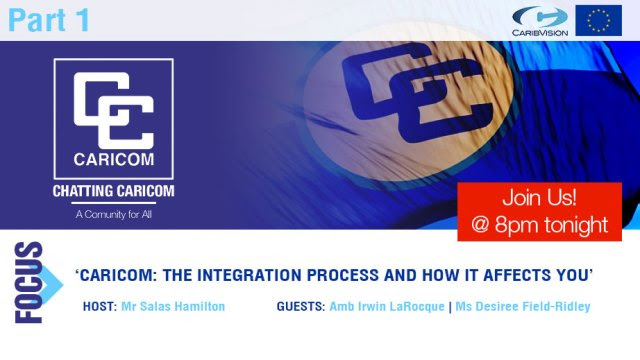 Chatting CARICOM, a series of live regional television talk shows will be launched Tuesday 25 April 2017 at 8:00 p.m. with CARICOM Secretary-General, Ambassador Irwin LaRocque as the main guest.
Chatting CARICOM, produced by the Caribbean Media Corporation (CMC) on behalf of the CARICOM Secretariat and the with support from the European Union, will be broadcast monthly on CMC's regional cable TV channel, Carib Vision, and on a number of national television stations in CARICOM Member States.
The programmes will also be Live Streamed on the CARICOM Facebook page – https://www.facebook.com/caricom.org and on the CARICOM Secretariat's News Blog CARICOM Today – http://today.caricom.org/
This series, on the Regional Integration process, will include live public interaction via phone and social media.