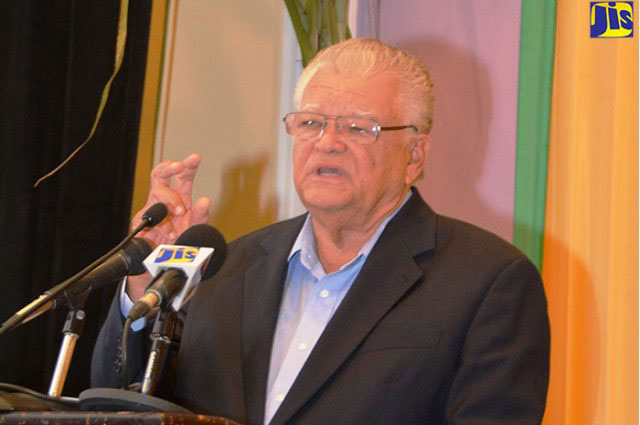 The Jamaica Association of Sugar Technologists ( JAST ) has been commended for the contributions they have made towards the sustainable development of the sugar cane industry over the last 79 years.
The commendation came from Minister of Industry, Commerce, Agriculture and Fisheries, Hon. Karl Samuda while speaking at the 79th Annual Conference of the Jamaica Association of Sugar Technologists, held at RIU Hotel in Ocho Rios, St. Ann on November 3.
He said the organisation has played a crucial and fundamental role in endorsing the use of technology in the industry.
"Your role is therefore critical as we seek to reposition the sugar industry, as this is important as we move forward," Minister Samuda state.
He added that the efforts of the association must be doubled in order to save the sugar industry.
"We are grappling with the challenges that confront Jamaica's sugar industry every day and now we have to position, not only the existing players in the industry, but we have to introduce new ones. We must also seek to make the industry very attractive for new investments," Mr Samuda asserted.
He emphasized that the sugar industry is the country's second largest employer and hence could not be allowed to die.
"Because of this high level of integration and the fact that the industry is so integral to people's lives and livelihood, we must remain committed to its success and so ensure its viability," Mr Samuda told the audience.
He also made a call for more investors both local and abroad, to come on board to reform the sugar industry.