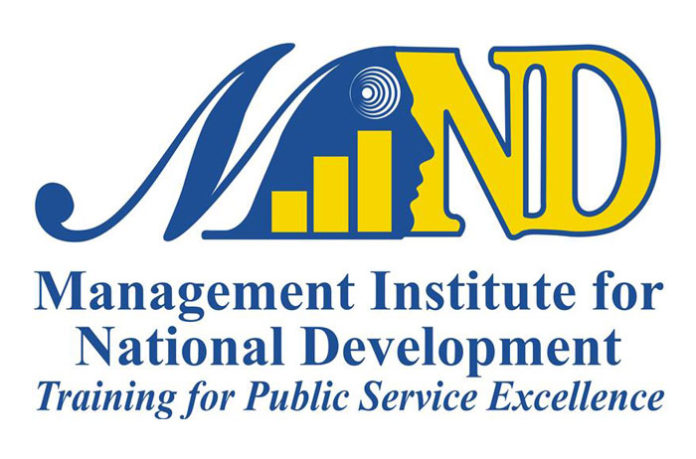 The Management Institute for National Development (MIND) is now accepting registration for its annual State Protocol and Business Etiquette course.
The MIND course will be held from June 27 to July 5 on the Institute's Kingston campus on Tuesdays and Wednesdays.
Director of Business Development and Communications at MIND, Marlene Campbell, said the training session targets individuals whose job functions require a high level of social engagement and interaction, and persons who may be interested in becoming knowledgeable and aware of the rules that govern State Protocol and social etiquette.
"This course is specifically designed to equip persons with the skill and confidence to express appropriate behaviours and decorum regarding State Protocol and related etiquette," she said.
Areas to be covered include diplomacy, etiquette, protocol on official occasions, national symbols, national crowns and honours, the official table of precedence, flag etiquette, official forms of address, formal invitation letter and styles, and titles in Jamaica.
Meanwhile, under Business Etiquette, participants will be exposed to training in effective business entertaining; toasting; body language at the table; host, hostess and guest duties; eating etiquette; eating of different food types; styles of eating; types of meals and wines; and the dos and don'ts of dining.
Understanding the social dress code will also be one of the features of the course. Areas to be covered include dressing for State and official functions, appropriate dress for business and business-related occasions, colour coordination, accessorising, fabric textures, and dressing for the international business person.
According to Mrs. Campbell, the benefit that will redound to the individual is an increased level of confidence and standard of deportment to enable ease of manner and success when interacting on all occasions; organisations will benefit from a more professionally confident and socially adept cadre of executives, who will represent them with distinction at all times.
Main presenters at the seminar will be the Chief of State Protocol in the Office of the Prime Minister, Ambassador Elinor Felix; former Food and Beverage Manager at The Jamaica Pegasus hotel in Kingston, Nancy McLean; and a Certified Professional Facilitator, Trainer and Human Resource Development Practitioner, Sandra Cooper.
For additional information, persons can contact MIND's Client Relations and Marketing Department at 927-1761 or marketing@mind.edu.jm