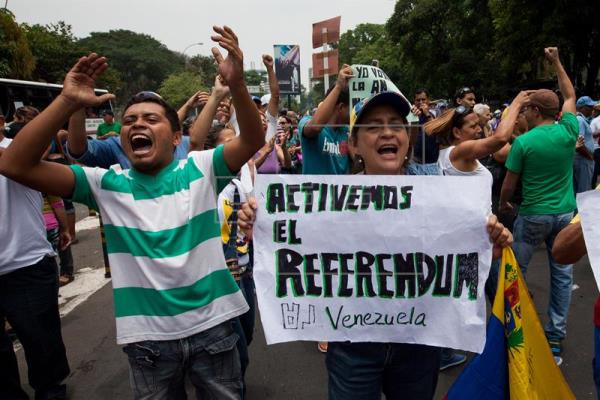 OAS Secretary General: "To Deny the Recall Referendum in Venezuela in 2016 is an Inflection Point"
The Secretary General of the Organization of American States (OAS), Luis Almagro, today called on the countries of the region to take "concrete actions to defend democracy in Venezuela" after the Venezuelan National Electoral Council (CNE) suspended the process of the collection of signatures to convene a recall referendum, an action he regarded as an inflection point and a breakdown of the democratic system.
The Secretary General underlined that "only dictatorships deprive their citizens of rights, ignore the legislature, and hold political prisoners," and added: "Today we are more convinced than ever of the breakdown of the democratic system. It is time to take concrete actions."
He explained that the denial by the CNE of the constitutional right of the people of Venezuela to hold the recall referendum violates their rights and violates popular sovereignty.
Almagro said the President of Venezuela, Nicolas Maduro, lost "all of his legitimacy of origin after leaving the people of Venezuela without electoral rights" and that therefore the political instability created will be his responsibility.
The OAS leader called on the countries of the Americas to act in the framework of article 20 of the Inter-American Democratic Charter, which "imposes the obligation of concrete results," and urged the use of mediators that have "the trust of everyone."
In this context, the OAS Secretary General referred to the dialogue initiative led by the former Presidents José Luis Rodríguez Zapatero, Martín Torrijos y Leonel Fernández: "it has failed to prevent institutional breakdown; on the contrary whatever its intentions it has aided the string of obstacles placed before the realization of the recall referendum."
Therefore – concluded Almagro– is essential that "there be a new mediation effort that gives moral force to the solutions needed by the Venezuelan people."