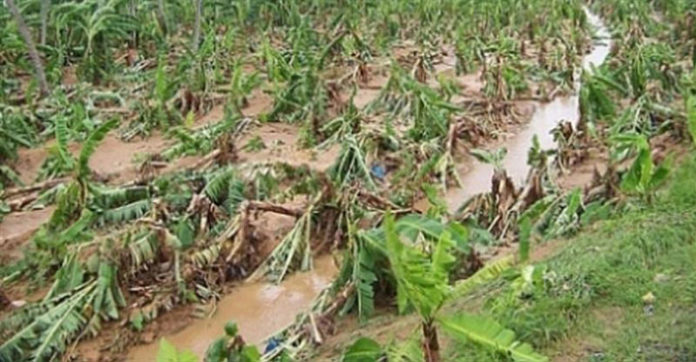 Saint Lucia to strengthen hydro-met services
As part of the Disaster Vulnerability Reduction Project (DVRP), the Government of Saint Lucia will strengthen its hydrological and meteorological services to provide more accurate climate data and forecasts.
Hydrological and weather-dependent economic sectors such as agriculture and tourism require climate information to improve planning and decision making. For example, better information and forecasts of hydrological conditions, seasonal precipitation, drought vulnerability, and extreme temperatures can lead to determining the type of crop that can be profitably grown in a region.
World Bank Hydrometeorologist, Curtis Barrett, was part of a visiting team that assisted with government's efforts to boost the country's hydro-met services. He said more accurate data can lead to risk reduction.
"Meteorological and hydrologic services which in plain language are weather, water, and climate services, are very important to countries," he said. "They are important in terms of what we call disaster risk reduction. Weather frequently threatens our infrastructure, societies and lives, so knowing when hazardous weather may approach is extremely important, and building the capacity of the met and hydro services is extremely important in order to prepare us for these critical potential catastrophes."
The International Panel on Climate Change (IPCC) cites the Caribbean as one of the most disaster-prone regions in the world. Of the Eastern Caribbean Currency Union (ECCU), Saint Lucia presents one of the highest hurricane probabilities. Currently, Saint Lucia's Met Service does not have the diagnostic tools needed to forecast severe thunderstorms, flash floods and tropical storms.
Given the fiscal constraints faced by governments of small island developing states, the question of how to get maximum returns on investments frequently arises. Economic expert on the hydro-met mission to Saint Lucia, Guillermo Donoso, said any investment made toward strengthening the country's hydro-met system will ultimately translate to savings for all sectors.
"For example, during Hurricane Tomas there was US$330 million in damages. Had we implemented scenario one, we could have prevented at least US$20 million in damages; with scenario two, US$40 million; and scenario three which is state of the art, we could have reduced at least US$100 million in damages."
Critically, the aim of reviewing Saint Lucia's hydro-met services, is to provide decision makers with a technical strategic framework to be able to consider selected scenarios based on costs versus benefits provided.